Microsoft, the operating system giant, has released their new version of operating system Windows 10 this week. Windows Fans has been disappointed at Windows 8, but now the new release become the hope. As claimed by Microsoft, the latest version was installed on 14 million devices in the first 24 hours (
read more
). I was just one of the millions of people, =P. This article is written for those who want to upgrade to Windows 10. It contains two sections 1. How to upgrade to Windows 10, 2. A quick review of Windows 10. Getting excited?
1. How to upgrade to Windows 10
Microsoft Windows 10 is Freefor upgrade, but it requests a minimum system requirements (the check the system requirements below or visit here). The Free upgrade offer is for a full version of Windows 10, not a trial. 3GB download is required, and to take the advantage of the offer, you must upgrade within one year of availability.

System requirements
Make sure that you are running on the latest version of either window 7 SP1 or Windows 8.1.
To reserve your fee upgrade, click on the Windows 10 icon located in the lower right side of the system tray. If you can't see the icon please try the following steps:
Open windows Update
Check any available required or recommended updates for your existing windows 7 / Windows 8
If it's still not appearing on your PC, please read this
Otherwise, you are good to reserve your upgrade.
Once you click the icon
Click reserve, you will see a Thank you page.
After that you don't need to do anything, Windows 10 will automatically download on your PC in background. To me, it approximately costed 2-3 days to make the Windows 10 be ready for upgrade. As claimed by Microsoft that your notification to upgrade could come as soon as a few days or weeks. So be patient .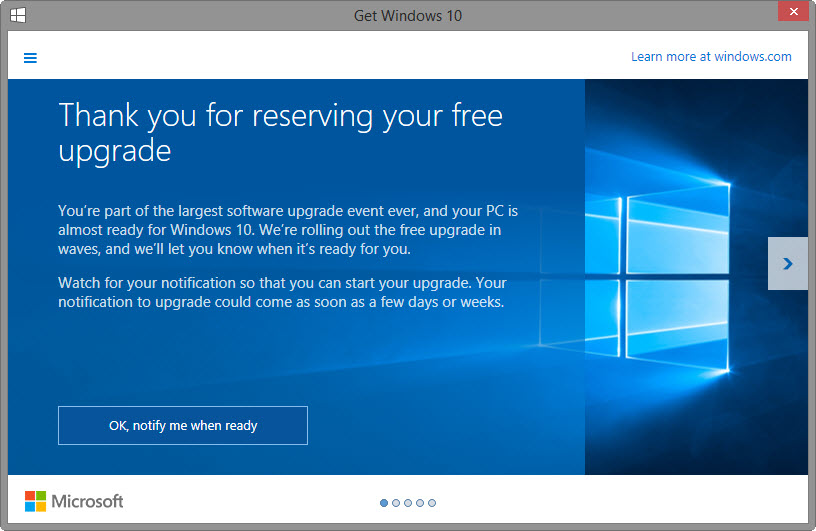 2. A quick review of Windows 10
Now let's look at the exciting bit. The first impression after I upgrade to Windows 10 is the performance. Windows 8 kept the disk utilize rate at 100% all the time, and I tried many recommended solutions, however none of them was working for me. So I checked the performance again after it's upgrade, it was surprised that the disk utilize rate is dropped sharply.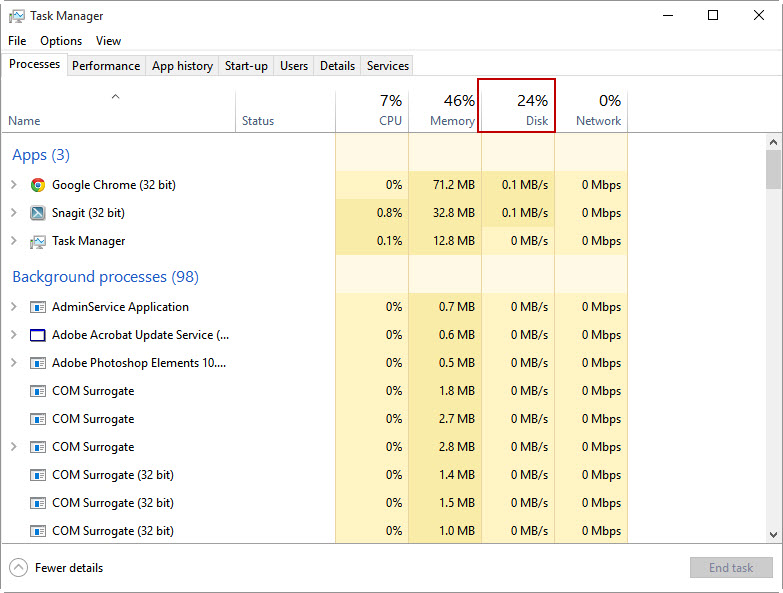 Microsoft bring the Start Menu back!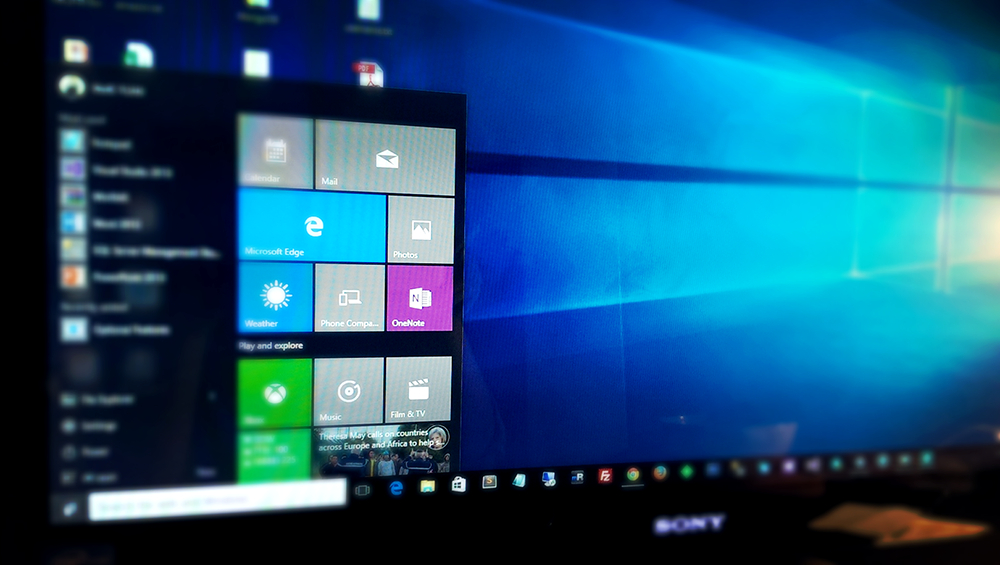 In Windows 8, if you click the Start menu, it opens the matrix interface in full screen. Now Windows 10 brings back the popular Start Menu. Clicking the start button brings up a menu, which is not exactly the same as windows 7 or previous version, as it also enabled the matrix interface as a side menu, which is nice. I guess Windows 10 attempts to combine the best of Windows 7 with Windows 8. Not only the menu is back, but also the app interface is changed back to window mode. It's no longer a full screen app, but if you prefer to use a full screen mode, you can simply enable it in settings.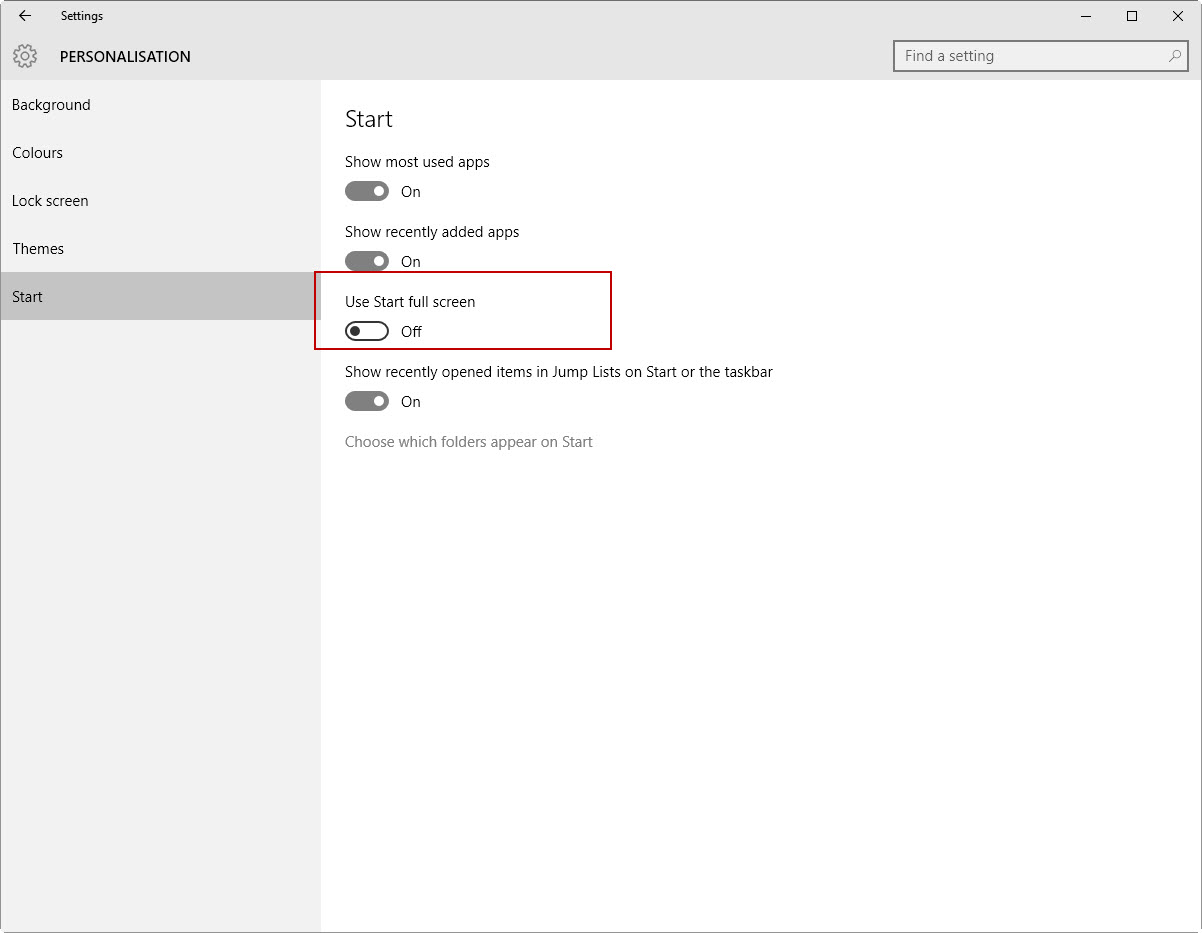 Brand new browser
Like most of you, I don't like IE at all. However, I noticed a brand new browser "Windows Edge" has been introduced with the release of Windows 10. Windows Edge has a simple and responsive interface with a few interesting features such as add a web note, reading list, cortana etc. This more than
enough for most of users, especially when Google chrome become a memory hog. As a developer, you might need more, this can be discovered, once you get there.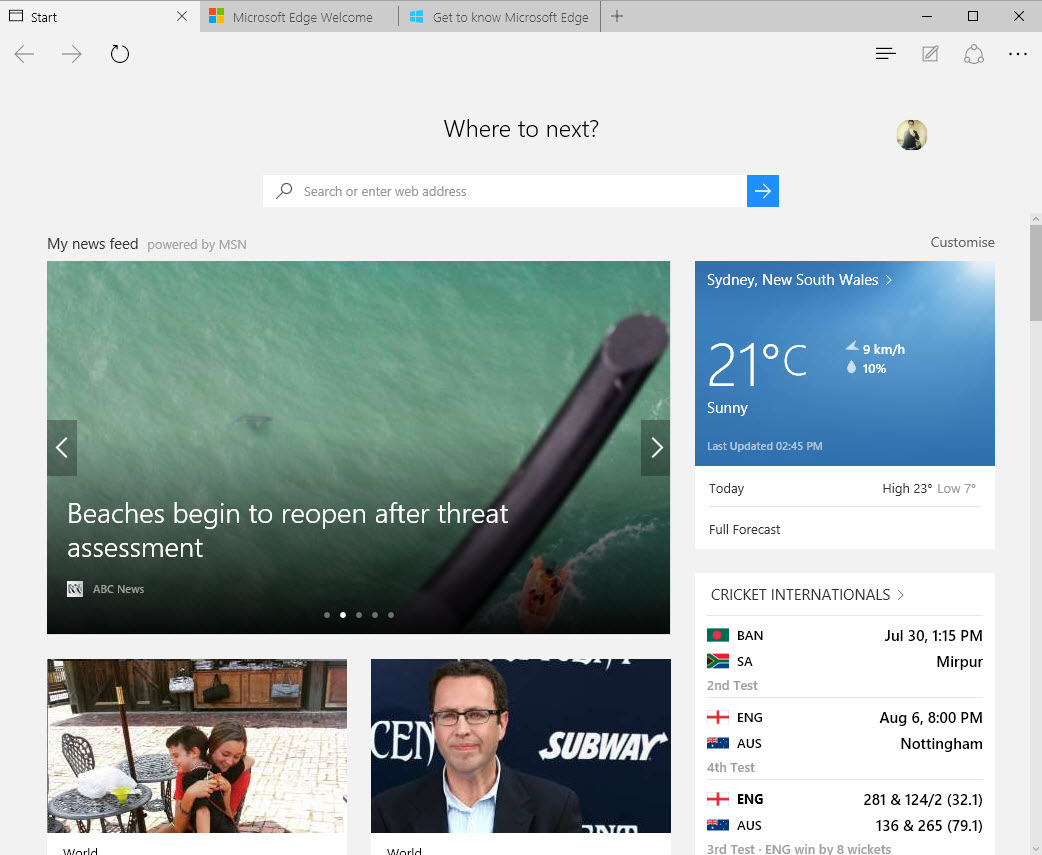 Thanks for your reading and hope will enjoy Window 10!
References
http://www.skynews.com.au/business/tech/2015/07/31/14-million-windows-10-installs-in-24-hours.html

http://www.microsoft.com/en-au/windows/windows-10-specifications

http://www.microsoft.com/en-au/windows/windows-10-upgrade

https://support.microsoft.com/en-au/kb/3081048