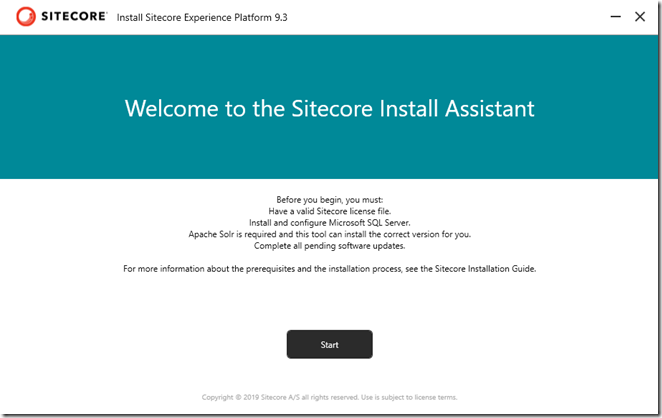 Sitecore introduced new installation tool (SIA) for installing vanilla package. As part of this post, I will install the Sitecore new release 9.3 with SIA step by step.
Step 1: download 9.3 package
download Sitecore 9.3 from here https://dev.sitecore.net/Downloads/Sitecore_Experience_Platform/93/Sitecore_Experience_Platform_93_Initial_Release.aspx
Step 2: place Sitecore licence under the root installation folder
i.e. C:\Installation\Sitecore 9.3.0 rev. 003498 (Setup XP0 Developer Workstation rev. 1.1.0-r105)
Step 3: Update SIA installation configuration(setup.exe.config)
SQL Server name
SQL Server username/Password
SOLR URL
SOLR root
Solr Serverice
Solr Port
Please note the out-of-box configuration doesn't not support zookeeper. if you are using Solr could with zookeeper, you will need to configure your own.
Step 4: Install Sitecore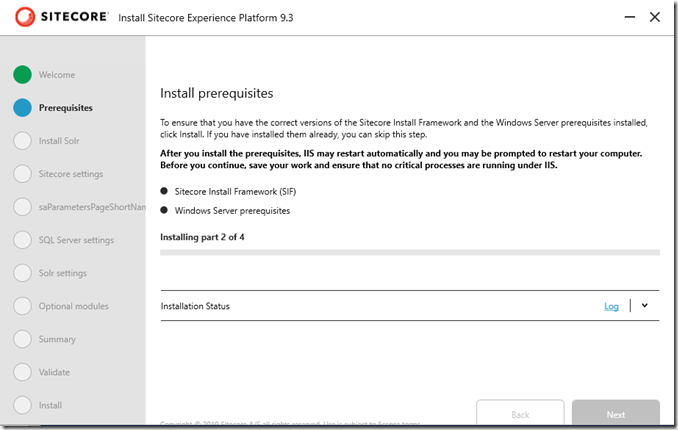 I have multiple versions of Sitecore instances, so I changed the default port to 8986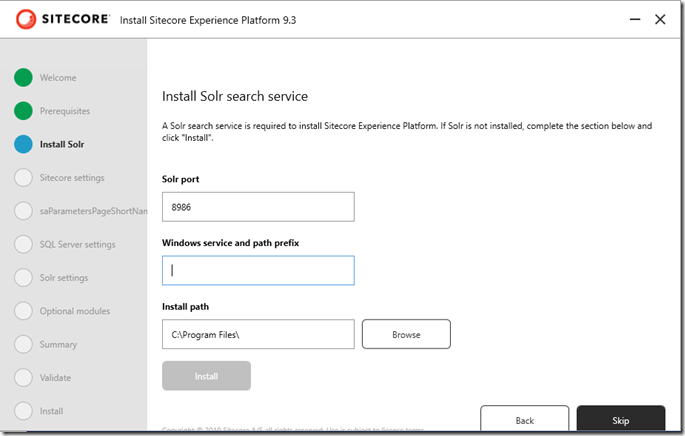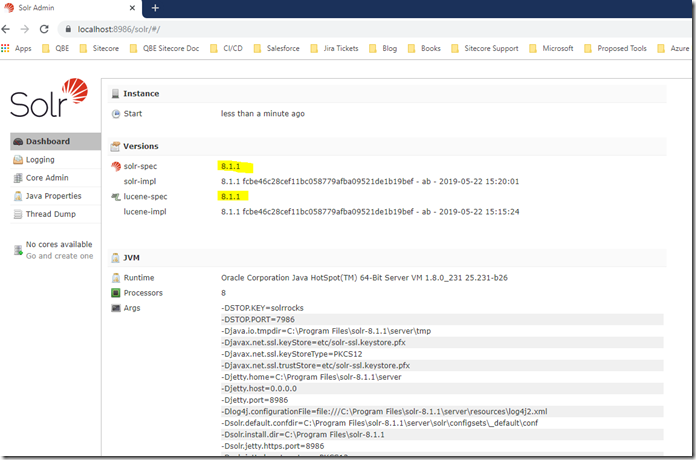 Install Sitecore and database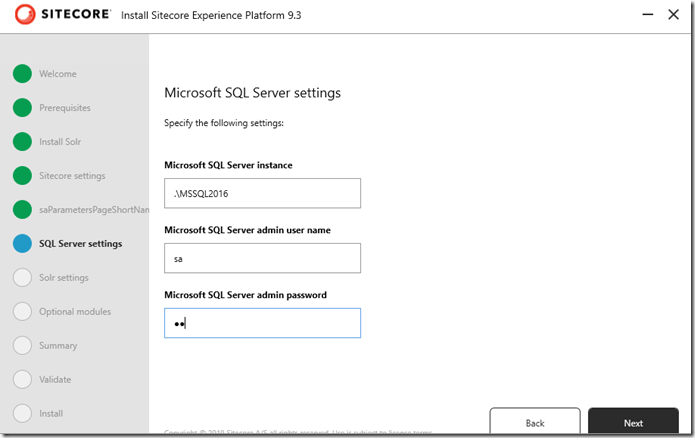 Once it completed, you should see the success message.